In 2021, United Way of Northeast Mississippi launched the Northeast Mississippi Health Alliance based on feedback we received from business leaders, nonprofit partners, and the community at large.
Over the years we have seen increasing needs in the areas of mental health and addiction behaviors. Our school systems have seen an uptick in mental health service needs, and some of our homeless population are reluctant to accept resources secondary to exacerbated mental health and addiction issues. We are committed to strategically working in these areas and are taking a multi-pronged approach.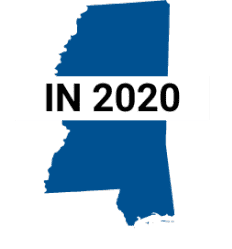 suspected drug overdose deaths
60 within Northeast Mississippi
of adults suffer from depression
of youth ages 12-17 used illict drugs
3,222 within Northeast Mississippi
of adults reported non-medical drug use
cases of wine and liquor sales, the largest increase nationwide from 3.380 million cases in 2019
Data from Mississippi Department of Health, Mississippi Department of Revenue, Substance Abuse and Mental Health Services Administration (U.S. Department of Health & Human Services), Centers for Disease Control and Prevention
We believe that inventive solutions to addiction and mental health challenges can be found for Northeast Mississippi. We seek to innovate within the areas of preventative measures, stigma reduction, resource networking, and the critical transitions from addiction to treatment and from treatment to recovery living.
The Health Alliance also seeks to equip community members with knowledge of what the wide variety of addictive behaviors and mental health disturbances look like and how to help those around them find the appropriate resources to start their recovery journey.
Harnessing our collective knowledge, networking with providers, and connecting individuals to services are top priorities for our Task Force.
One of the first services we are offering to the community is a comprehensive mental health and addiction resource guide. This document contains a listing of nonprofit and for-profit clinics, recovery groups, residential centers, and other organizations working in the realm of mental health and substance use. All information was accurate at the time of collection but is subject to change.